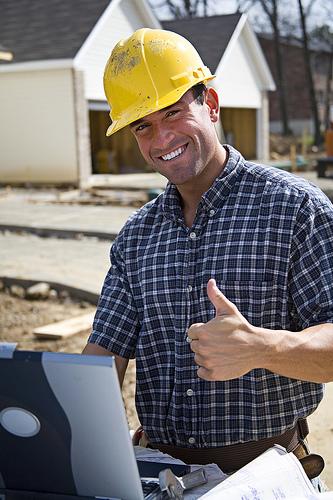 American spending on home renovations and repairs is expected to peak at $327 billion in 2017, according to the Remodeling Futures Program at the Joint Center for Housing Studies of Harvard University. A large percentage of this spending is for the services of general contractors and subcontractors. Yet home owners are often unaware of the large exposures that could result in hiring an unlicensed or uninsured contractor, particularly for large projects. For example, an uninsured roofer working on a home may sue the home owner for damages if he is injured on the job. The following tips should be passed on to home owners to help them select contractors to work on their home, especially for major projects.
•Be wary of contractors who solicit business door to door or via cold calls. In addition, avoid contractors who quote you a price that will automatically go up the next day or week if you don't accept it immediately.
•Obtain recommendations from friends, family members, and neighbors about experienced and reputable contractors who have performed excellent work for them.
•Ask for a written estimate from the contractor that includes any oral agreements the contractor makes in this process. The estimate should contain a line-by-line breakdown of costs, including materials and labor.
•Verify that the contractor is licensed, bonded, and properly insured. Ask for certificates of insurance for workers compensation and general liability policies. You should also receive these certificates for any subcontractor the general contractor may hire to work on your home.
•Contact the Better Business Bureau to see if complaints have been filed against the contractor. This can be performed via the bureau's website at www.bbb.org.
•Obtain a copy of the proposed contract. Ideally, it should include a hold harmless clause in your favor, particularly for major work such as when heavy equipment will be used in constructing a swimming pool. A hold harmless clause specifies that the contractor will indemnify you with respect to your liability to members of the public who are injured or whose property is damaged during the course of the contractor's operations. The contract should also explicitly establish an independent contractor relationship.
•Ask an experienced attorney to review the home repair contract before you sign, particularly for large remodeling projects.
Get more personal lines insurance and risk management tips and ideas from IRMI.
Copyright 2017
International Risk Management Institute, Inc.
Latest Posts
Archive
Categories