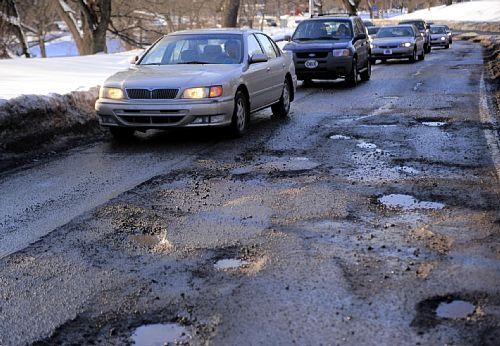 The good news is, yes, pothole damage is usually covered—provided you have collision coverage. Collision coverage, an optional portion of a standard auto insurance policy, covers damage to a car resulting from a collision with an object (e.g., a pothole, lamp post or guard rail), another car or as the result of flipping over. However, it does not cover wear and tear to a car or its tires due to bad road conditions.
Collision coverage is generally sold with a deductible—the higher your deductible, the lower your premium. Your collision coverage will reimburse you for the costs of repairing your car, minus the deductible.
Collision insurance is different from comprehensive insurance, which is also an optional coverage. Comprehensive coverage reimburses drivers for theft, vandalism, flooding and damage from fallen objects, such as trees.
A driver who hits another car, or a pedestrian, due to a pothole also will be covered by liability insurance, which is required to drive legally in every U.S. state except New Hampshire. Liability coverage applies to injuries that you, the policyholder or designated driver, cause to someone else.
In addition to filing a claim with your insurance company, some jurisdictions, like Chicago and New York state, may pay for pothole damage in certain cases. A driver who has had pothole damage needs to determine what jurisdiction is responsible for the road and inquire about compensation for pothole damage. Then the driver must file a claim.
Potholes usually cause relatively minor damage to cars, mostly to the wheels and tires. In some cases, potholes can also damage to the steering, suspension and alignment systems. Since the pothole damage your vehicle may incur could fall below the amount of your deductible, typically $500 or $1,000, it may not be practical to file a claim.
Most motorists carry collision coverage on their vehicles. In the United States, 73 percent of insured drivers had collision coverage as of 2015, the most recent year for which the National Association of Insurance Commissioners (NAIC) has data.
The NAIC found that 78 percent of all drivers had comprehensive coverage in 2015.
For information on what the typical American policyholder spends on auto insurance, see our Facts & Statistics: Auto Insurance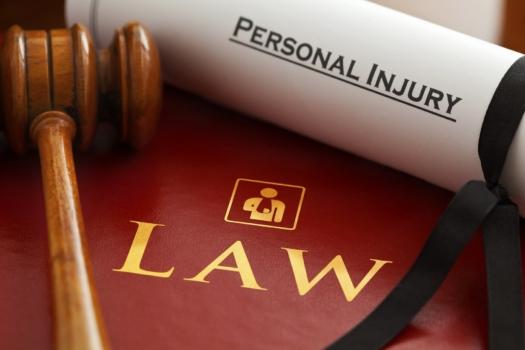 Full tort? Limited tort? …. what's a tort? Don't worry, we've got you covered. If you live in Pennsylvania, you may know what tort is. For the rest of the country (attorneys excluded), tort is not only a cute nickname for a tortoise but is also a legal term meaning "civil wrongdoing – in civil law, a wrongful act for which damages can be sought by the injured party." In other words: tort means that someone can seek legal action against someone else for causing damage to them during an accident.
Still confused where Pennsylvania comes into the equation? Let me explain. Full tort and limited tort car insurance options were instituted by the state of Pennsylvania in an attempt to decrease the number of pain and suffering lawsuits in Pennsylvania courts. Individuals who now purchase insurance in Pennsylvania are classified as either "limited tort" or "full tort."
So, what's the difference between full tort and limited tort? So glad you asked – you've been paying attention. Let's discuss.
Full Tort
Regardless of the extent of the injury or damages, someone with Full Tort coverage is able to assert a claim for pain and suffering – so long as the accident was not their fault. Someone with full tort coverage is not obligated to first demonstrate that they received a serious injury from the accident before they can recover damages for pain and suffering. Because there is no threshold which must first be met, someone with full tort coverage can automatically assert a claim with their insurance provider for all of the losses they experienced from the accident, such as damages to the vehicle, medical bills, etc. – not just the out-of-pocket costs.
Limited Tort
The other side of this coin is Limited Tort. Limited tort permits someone injured in a car accident to only recover for their out-of-pocket medical bills, wage loss, automobile repair costs, and other actual monetary loss. When someone elects to have limited tort insurance coverage, they are foregoing the right to pursue damages in a personal injury claim for pain and suffering and other similar damages, even in situations where they are not at fault.
The Exception to the Rule
BUT (and there is a but) – there is a limited exception to this general rule that permits someone with limited tort coverage to pursue a claim for pain and suffering where the injuries they sustained in the car accident were considered "serious." Yes, serious in quotes, because "serious" injuries are not always clearly defined or proven. Of course, in cases where someone requires life-saving treatment following a car accident, those injuries sustained would be considered serious and allow full recovery for pain and suffering. The problem here is that in the majority of cases, the line that differentiates a serious injury from that of a non-serious injury is less clear.
So Which Tort is for You?
Limited tort is the more appealing option for many people because it's less coverage and therefore less expensive. However, this choice could end up costing them greatly if they are ever involved in a car accident later on. Metromile offers both full tort and limited tort options for our customers in Pennsylvania.
Latest Posts
Archive
Categories