Tuesday, February 28 2017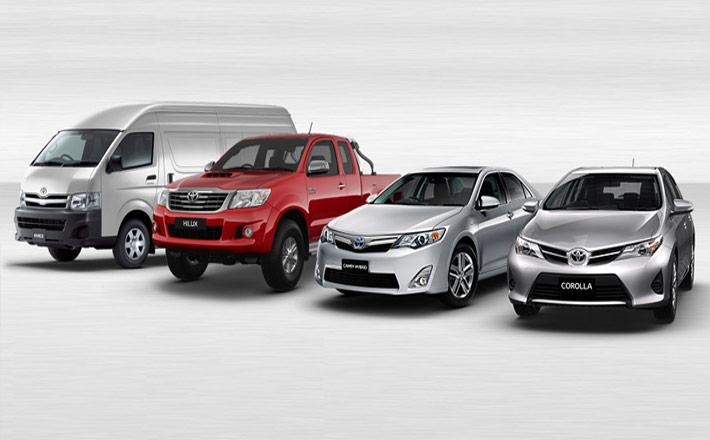 Most small businesses use or own at least one vehicle, sometimes more.
But often small business owners blur the lines between the personal autos that they use for business purposes and vehicles that are purchased by the business itself. The standard personal auto insurance policy generally has limitations or exclusions relating to business use that could have an impact on the recovery for damage to the vehicle or personal injury.
Consider for example, a self-employed computer technician who drives a pick-up truck to visit clients. In addition to his own computer equipment, he carries property that belongs to his clients. What happens if he is in an accident and the client's equipment is damaged? What happens if the truck is parked in a parking lot and all the contents are stolen?
A small, local dry cleaner may have two or three vehicles that are used for pick-ups and deliveries to clients. That business owner is more likely to have some business auto coverage, but is it the right coverage for the vehicles themselves or the drivers?
As author David D. Thamann explains in the Small Business Auto Coverage Guide, coverages available under the commercial auto policies are similar to those found in the personal auto policy, such as liability, medical payments, uninsured/underinsured motorist and physical damage. The personal auto policy also excludes coverage for any insured's liability arising out of the ownership or operation of a vehicle while it's being used as a public or livery conveyance, as many Uber and Lyft drivers have found to their dismay.
Here is an overview of five key facts to discuss with your small business owner clients to ensure that they have the right coverage for their needs.
1. Know your symbols

The standard business auto coverage form, CA 00 01 uses 10 symbols to describe covered autos. These coverage symbols are used in item two of the declarations to signal which autos are covered by each type of coverage being purchased by the insured.
Unless there's a coverage symbol shown beside the coverage name, the coverage won't apply. And unless the correct coverage symbol is shown, the small business owners may be without the coverage they intended to have.
The covered auto designation symbols in the business auto policy are numerals ranging from 1 through 9 and 19. Here are a few examples:
Symbol 1 — Any Auto. When the policy has a Symbol 1, the small business owner will have coverage for any auto owned, hired, borrowed or used by the insured. Symbol 1 encompasses all the other coverage symbols.
Symbol 5 — Owned autos subject to no-fault. This covers autos owned by the named insured that are required by law to have no-fault coverage in the state in which the autos are licenses or principally garaged. Autos that the named insured acquires ownership of during the policy period are automatically covered if they're also required to have no-fault benefits.
Symbol 8 — Hired autos only. These are autos that the named insured leases, hires, rents or borrows. No included are autos leased hired, rented or borrowed from any of the names insured's employees, partners, members of a limited liability company or members of their households.
2. Liability coverage

Covered auto liability provisions can be found in Section II, CA 00 01. This section consists of the liability insuring agreement, coverage extensions, exclusions and a provision concerning the limit of insurance.
The insuring agreement contains several clauses defining who is an insured, which is an important section for agents to review with small business owners. Anyone who fits the definition of an insured can qualify to receive the benefits of the insuring agreement — even if that's not the person who paid the premiums.
It's also important for agents to remind clients that coverage under CA 00 01 applies separately to each insured seeking coverage or against whom a claim is made.
3. Physical damage coverage

Section III of the business auto coverage form consists of the coverage agreements and coverage extensions, exclusions, limits of insurance information and a deductible provision.
The coverage agreements list the various ways in which a covered auto can suffer physical damage and lists the kinds of losses the carrier will pay for. To activate coverage, however, a covered auto designation symbol must be placed in item two of the declarations form.
The policy will pay for a loss, which is defined as a direct and accidental loss or damage to a covered auto. If there's no direct physical damage, there's no "loss." The policy generally doesn't provide coverage for consequential damage or loss of use of the vehicle.
4. Business auto conditions

The business auto policies consists of five loss conditions and eight general conditions.
The loss conditions are:
Duties in the event of loss,
Legal action against the insurer,
Loss payment, and
Transfer of the rights of recovery.
The general conditions are:
Bankruptcy,
Liberalization,
No benefit to bailee — physical damage coverages
Other insurance,
Premium audit,
Policy period/coverage territory, and
Two or more coverage forms.
5. Business auto policy definitions

The business auto coverage form has 16 definitions that are important for the small business owner to understand. Here are a few of the most significant ones.
Accident. The definition doesn't really explain what an "accident" is; it says only that it includes continues or repeated exposure to the same conditions resulting in bodily injury or property damage.
Auto. An auto is first described as a land motor vehicle, trailer or semitrailer designed for travel on public roads. This would extend the scope of the definition to include things like mopeds, motorcycles, three-wheelers, motor homes and trucks.
Employee. The policy states that an employee is a leased worker, but not a temporary worker. Thus, leased employees are considered the same as regular employees when it comes to coverages, exclusions and conditions under the policy; temporary workers are not.
Suit. A "suit" is a civil proceeding in which damages because of bodily injury or property damage to which the policy applies are alleged. The term also includes an arbitration proceeding or any other alternative dispute resolution proceeding.
These are just a few of the key points that insurance agents should discuss with clients to ensure that the vehicles used in the client's small business are insured correctly.
For more about the topic, see "Small Business Auto Coverage Guide," by David D. Thamann, J.D., CPCU, ARM, published by The National Underwriter Company, a division of ALM Media LLC.
Latest Posts
Archive
Categories